Meet The Saskatoon Machinists,
Davis Machine Co.
Davis Machine Co., Saskatoon's oldest established machine shop, is founded on a tradition of quality service that dates back to 1919. The tools of our trade have changed a lot since then, but our philosophy remains the same - 'Quality Service'.
Today whether you require the highest quality machining service, specific expertise in babbitt bearings, welding or specialty projects, you can depend on Davis Machine Co. for professional and reliable workmanship, personal and courteous service, and efficient turn-around.
Davis Machine Co. continues to hire and train only the best - all employees have worked through a four-year apprentice program and many have post-secondary educational training in the industry. Davis Machine Co. currently employs 16 highly skilled technicians, the majority having been with the company for many years. Our low turnover rate allows you, our valued customer, to talk to the same people on a regular basis.
We at Davis Machine Co. are confident your company will benefit from our complete services. Thank you for your interest in Davis Machine Co., we look forward to doing business with you.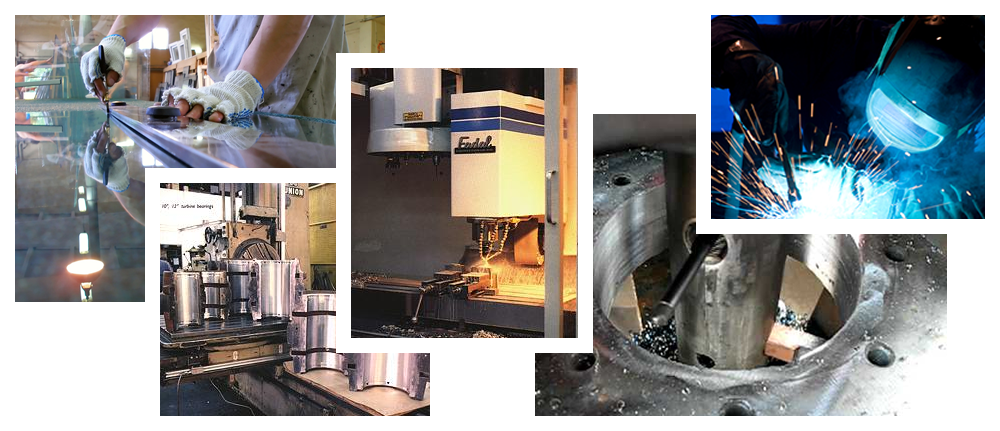 Our Team
Content Coming Soon...
Our Testimonials
"Great Testimonial Here..." - Name Here
"Great Testimonial Here..." - Name Here
"Great Testimonial Here..." - Name Here
"Great Testimonial Here..." - Name Here
Our Quality Assurance Program
Davis Machine Co. is registered to ISO 9001:2008. Click here to take a look at our Certificate of Registration.
Our Employment Opportunities
A position with Davis Machine Co. is a career role that will suit candidates seeking a secure, long-term opportunity, not "just another job."
You will be joining a friendly team culture, and in reward for your efforts, you will be given competitive pay and will receive an excellent benefit package, which includes:
Extended health care
Dental Care
Vision Care
Life Insurance
Short and Long Term Disability
Group RRSP
Pension plan
Tool charge account
Tool allowance
Personal Shop Use
Tuition Assistance
Employee Referral Program
Employee Assistance Program
Possibility for Yearly Bonus
Our Role in the Community
Davis Machine Co. has been a part of the Saskatoon and Saskatchewan community for over 95 years! Grateful for our longevity and business success, we are pleased to give back to the communities where our customers, our employees, and our families live, work, and play. We've been here for a long time and we know Saskatoon is a great place and we will continue to strive to make it even better!